MOON-TECH Participates in the 14th Annual China Cold Chain Industry Conference 2020
From December 9 to 11, more than a thousand guests from the domestic cold chain logistics industry gathered in Hefei to attend the "2020 14th Annual Conference of China's Cold Chain Industry" hosted by the Cold Chain Committee of China Federation of Logistics and Purchasing. Shu Jianguo, Executive Vice President of MOON-TECH and Vice President of Cold Chain Committee of CFLP, was invited to attend the conference.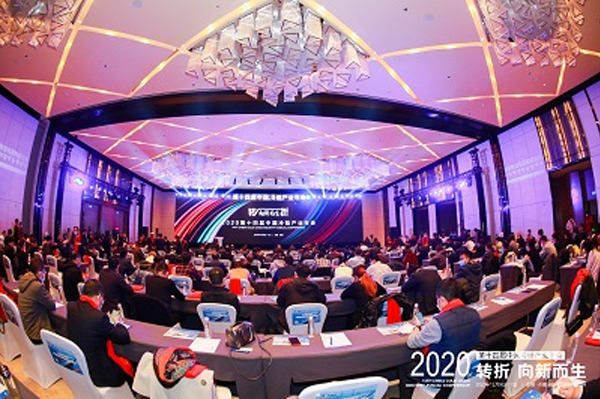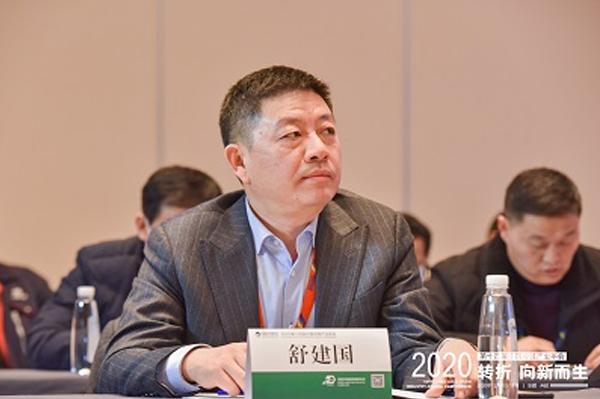 Cui Zhongyu, vice president of CFL, pointed out in the keynote report that in 2020, the overall demand for cold chain logistics industry will be stable, resource allocation will be further improved, supervision will be increasingly strict, and the policy environment will be increasingly perfect. The future cold chain logistics will enter a new stage of development of "new condition, new consumption, new circulation and new technology", and will focus on cold chain disinfection and disinfection, contactless distribution and new retail mode, and give higher value to cold chain logistics with technology.
In recent years, the widespread application of new technologies and big data analysis has helped to extend the chain services upstream and downstream, and the cold chain logistics industry has maintained a new and rapid development trend and has fully stepped into the 5.0 era of digital services.
MOON-TECH conscientiously implements the requirements of the national decision and deployment on accelerating the development of cold chain logistics, and actively improves the technical level of cold chain logistics equipment with the concept of product development and technology upgrade of safety, environmental protection and energy saving. MOON-TECH effectively guarantees the safety of users from planning and design, equipment development, system integration and operation and maintenance, actively promotes green and environmentally friendly work quality, and continuously promotes the optimization of energy efficiency of cold chain system engineering.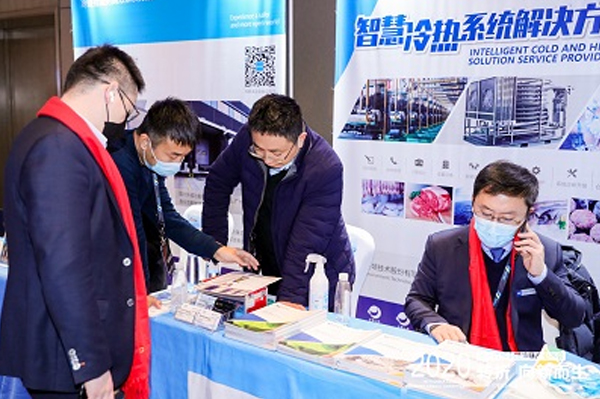 At present, MOON-TECH provides comprehensive "innovative cold and heat integrated system solutions" for global cold chain users, based on traditional cold and heat equipment, with intelligent storage system, intelligent freezing production line, freeze-drying equipment (food and medicine), and MICC MOON-TECH Smart Cloud Platform as technical extensions to meet the needs of cold chain logistics, livestock and poultry slaughtering, ocean-going We can meet the temperature needs of a wide range of customers, such as cold chain logistics, livestock and poultry slaughtering, offshore fishing, aquatic products processing, industrial ice making, food preparation, beer and beverage, dairy products, fruit and vegetable processing, and medical supplies. Based on the application of "cold" and "heat" in industrial enterprises, MOON-TECH focuses on building a complementary energy interconnection system in large industrial parks, including cold chain logistics, and carries out overall design, unified planning and graded utilization of multiform energy, realizing the multiplicity of equipment, resources and functions. It provides high value-added solutions for customers.
In the subsequent "2020 China Cold Chain Industry Annual Award Ceremony", Shu Jianguo, Executive Vice President of MOON-TECH, was awarded the "2020 China Cold Chain Industry Person of the Year".