MOON-TECH at China Meat Show Helps Meat Industry Achieve "Double Carbon Goal"
The 19th China International Meat Industry Exhibition was held in Qingdao from September 15 to 17, with more than 1,000 famous enterprises and organizations in the meat industry at home and abroad. The theme of this exhibition is "Energy Saving and Carbon Reduction, Smart Cooling and Heating". As a comprehensive energy utilization system solution provider, MOON-TECH provides professional and intimate cooling and heating solutions for visitors and hopes to work with value co-creating partners in the meat industry to promote the healthy and sustainable development of the industry.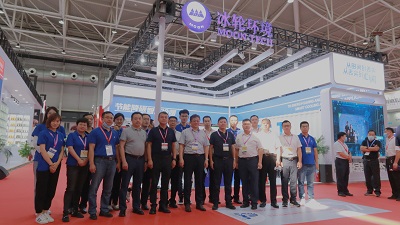 At the Innovation and Development Forum of Meat Cold Chain Logistics Engineering held in the morning of the 15th, Wang Qiang, Deputy Secretary of the Party Committee of the MOON Group, participated in the release ceremony of the Blue Book of China Meat Cold Chain Logistics Industry Development, and joined hands with industry organizations and partner enterprises to promote the development of core technology of meat cold chain logistics, ensure food safety and further improve the meat food cold chain logistics system. At the meeting, based on the in-depth understanding of the "double carbon target" and years of experience in the field of "refrigeration and heating" energy comprehensive utilization, Wang Hesen, an engineer of the new business promotion department, combined with the MICC cloud-based intelligent control system, elaborated that MOON-TECH is sincere in escorting In this year's Meat Expo, the company will be the first to showcase its low-carbon initiatives for the rapid development of the meat industry.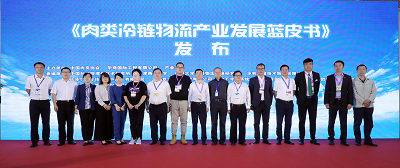 In this year's Meat Expo, the company systematically displayed its energy utilization system solutions for livestock and poultry slaughtering, food preparation and cold chain logistics. In terms of exhibits, MOON-TECH showcased the intelligent three-dimensional freezing tunnel, which won the Grand Prize of Science and Technology Progress Award of the China Refrigeration Society in 2021, and was also awarded the title of "Special Recommended Quality Product" in this 2021 China International Meat Industry Week, relying on the whole process digitalized intelligent control system, which can provide various users with Another exhibited unit, vacuum freeze dryer, can meet the needs of large-scale meat freeze-dried product production. In addition, MOON-TECH also won two honors of 2021 China Advanced Enterprise in Meat and Food Industry and 2021 China Most Valuable Brand in Meat and Food Industry.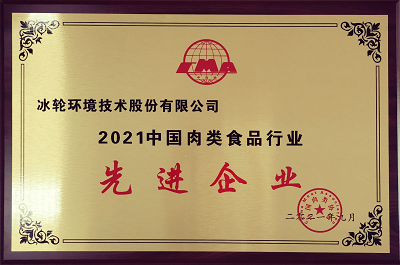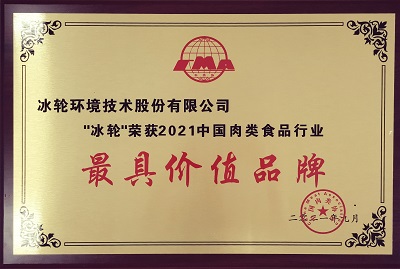 With the mission of revitalizing national industry and achieving customer value, MOON-TECH continues to explore technological innovation in the field of artificial environment control technology and comprehensive energy utilization, provide trustworthy products and value-added services for users in various industries, and work hand in hand with value partners for common development.