MOON Group was awarded the honorary title of "Top 100 Chinese Machinery Industry".
On July 28, the 17th "Information Conference of Top 100 Chinese Machinery Industry, Top 20 Vehicle and Top 30 Component Enterprises in the Automotive Industry", which was co-hosted by China Machinery Industry Federation and China Association of Automobile Manufacturers, was grandly held in Deyang City, Sichuan Province. At the conference, the list of Top 100 Enterprises in China Machinery Industry in 2021 was announced, and MOON Group was once again awarded the title of Top 100 Enterprises.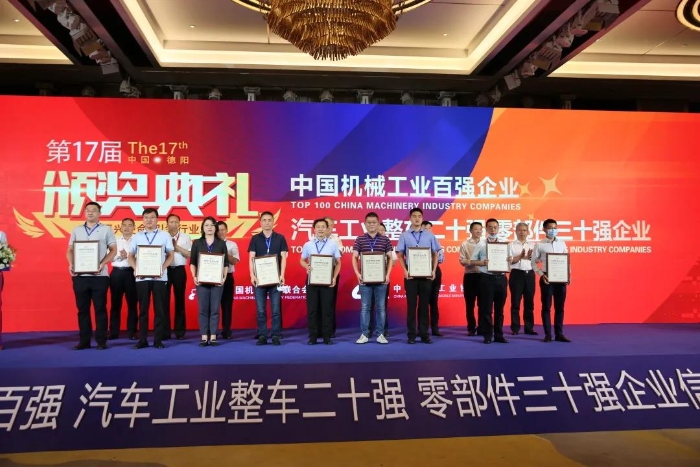 In recent years, in accordance with the overall national deployment, MOON Group has made full use of the favorable policy environment and escalating market advantages in China, insisted on green transformation as the leader, green low-carbon development as the main line, and independent innovation as the driving force, and accelerated the formation of industrial structure, product structure and production methods that meet the requirements of resource conservation and environmental protection. At the same time, we will vigorously develop strategic new industries, adhere to the development direction of digital transformation and intelligent manufacturing, green manufacturing and service-oriented manufacturing, and accelerate the pace of green transformation and upgrading.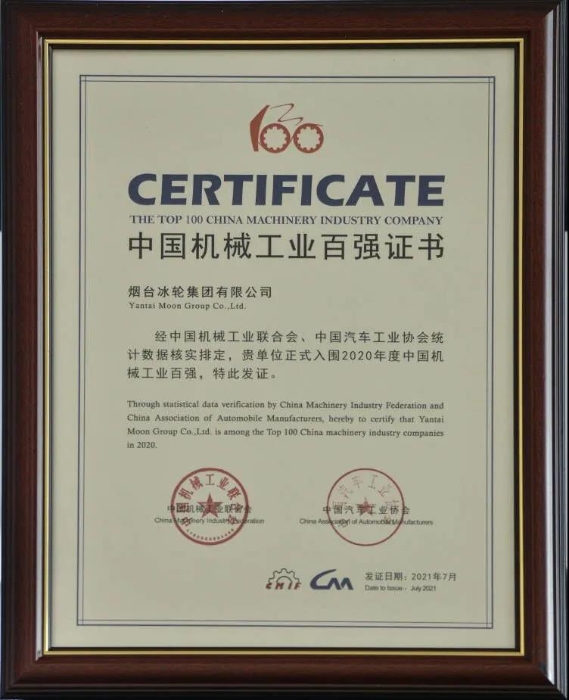 This year is the opening year of the 14th Five-Year Plan, and the MOON Group will implement the 14th Five-Year Plan, based on the new development stage, adhere to the core of comprehensively improving independent innovation capability, implement the new development concept, accelerate the change of development mode with the concept of comprehensive and sustainable development, cultivate new momentum for development, further play the role of demonstration and leadership of backbone enterprises in the industry, guide enterprises in the industry to continue to be stronger, better and bigger, and make greater contributions to building a new development pattern and promoting higher quality development of the whole industry!